I'm in the midst of decorating our recently rearranged living room - much thanks to my super awesome hubby! I have a lot of wall space, shelves and table tops that are all desperately crying out to be filled with some loveliness. I'm still not sure what I want to do in a lot of these spaces so in an attempt to silence the cries I decided to pull out a couple of picture frames from my somehow ever-growing stash to fill in some empty spots. I'm toying around with the idea of doing a family photo gallery wall so I wanted to use something other than photos for these frames and I wanted to do it with stuff I already had on hand. I Really, Really wanted to pull out my stash of burlap (Burlap... You make my heart happy) and get my craft on but I didn't have time since I was flying solo with the kiddos as the hubster was out of town for a bachelor party : ( After a minute of having a no-burlap-fun pity party, a light bulb went off in my head. (By the way, I like to envision the light bulb in my head to look something like
this
. I ran to the computer (and nearly bit it after tripping over my son's push and ride John Deere Tractor that was hiding behind the counter) and pulled up Microsoft Word. After just a few clicks I found exactly what I was hoping to find... Faux Burlap!!!
After a little thought, a few more clicks on the computer, and hardly any time at all, here's what I came up with...
I like to call them FAUX BURLAP PRINTS!
The first two photos were of the ever-so-lovely FAUX BURLAP printed with the title of one of hubby and I's new favorite poems "Slow Dance" to fill a wood picture frame. The third and fourth photos showcased the FAUX BURLAP printed with "Family Memories" for the cover of a photo box full of family photos.
Here's what they look like in their temporary homes...
Here's the tutorial to make your own...
Supplies
Computer with Microsoft Word program
Printer
Frame
Steps
Open a New Document in Microsoft Word.
Decrease view size so that you can see the entire document.
Insert a Rectangle Shape and use measuring tabs on the top and left sides of the document to make your desired shape (I made a 4 x 6 inch shape to fit my frames).
Now fill your shape with a Texture. I chose woven mat as I wanted that lovely burlap look.
Now insert a Text Box.
Add text and personalize text font/size/color.
Adjust the Text Box size as needed to fit within your burlap Rectangle Shape.
Right click on the Text Box and select Format Text Box.
Change Transparency to 100% & change Line color to No Color.
Make any necessary adjustments to achieve the look you want.
Print
Cut out and place in frame.
YOUR DONE!!!
Now, what to do with the rest of the room : )
Until next time...
Linking up to...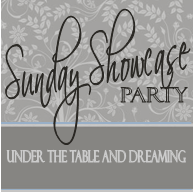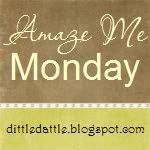 Someday Crafts